What is A Mini 5 Axis CNC Router?
ChinaCNCzone
2016-05-18 12:59:11
A 5 axis CNC router is an advanced CNC machine that can perform all the tasks of a standard router, but with automation and greater precision. The machine is capable of carving any material that can be used in a standard router. Although plastic and polyurethane can be used, wood is the most common material for the machine.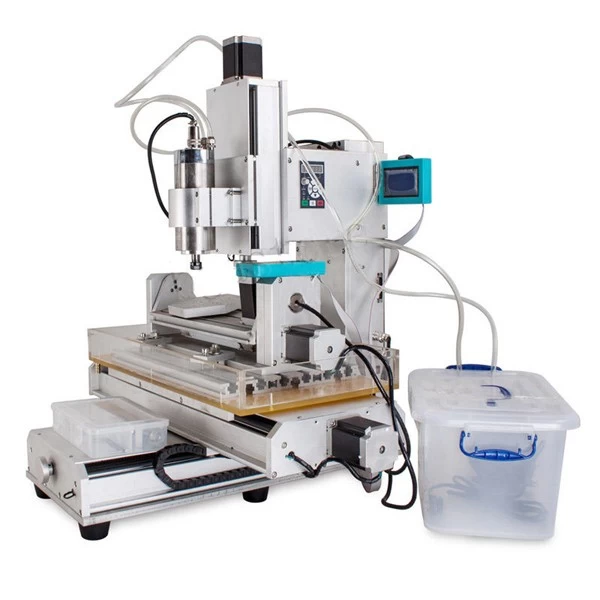 Generally specking, when we talk a 5 axis CNC router, we mean is the industrial level ones, they are large size with expensive price, but today we talk the mini 5 axis CNC router, it is a mini CNC type of hobby CNC router or desktop CNC router, but with powerful function too such as ChinaCNCzone HY-3040 and HY-6040.
A mini 5 axis CNC router working principle is similar as a industrial one, and to operate a mini 5 axis CNC router, a worker needs only to create a model of the finished product on a computer, usually as a three dimensional wire frame model. Once the digital model is complete, the worker loads the work piece onto the router. The computer reads the model and carves the mini CNC machine according to the exact specifications that were programmed into the computer.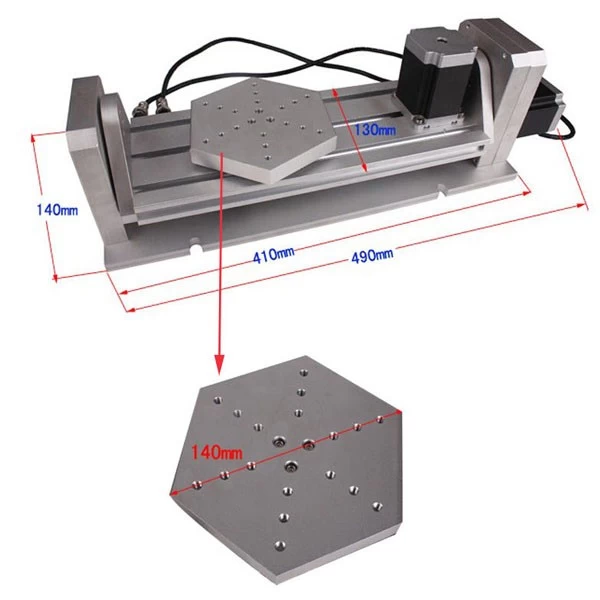 In order to get such specific results, a mini 5 axis CNC router is capable of rotating the work piece and the router itself in a number of ways. The router bit itself is capable of moving around the work piece and performing routing operations at almost any depth.
There are a few different methods that a mini 5 axis CNC router uses to rotate the work piece as well. Together, these adjustments can alter the angle of the table to the specific degree needed. The table itself can move and rotate as well.