What are the Correct Working Area of ChinaCNCzone CNC 3040, CNC 6040, CNC 6090 Router?
ChinaCNCzone
2017-05-20 10:27:11
CNC 3040, CNC 6040 and CNC 6090 are the most popular mini CNC routers made by ChinaCNCzone.
And many users are not clear about the exact working area of the mini CNC machine,today let ChinaCNCzone Team share with you.
First, ChinaCNCzone CNC 3040 router, this is a USB CNC router, you can contact with computer through parallel port (for using mach3 software), and you can also connect with computer by USB cables for using USB CNC software, its spindle is 500W, the most ideal model PCB engraving because the machine can read Gerber file directly. Below is the working area details for your reference: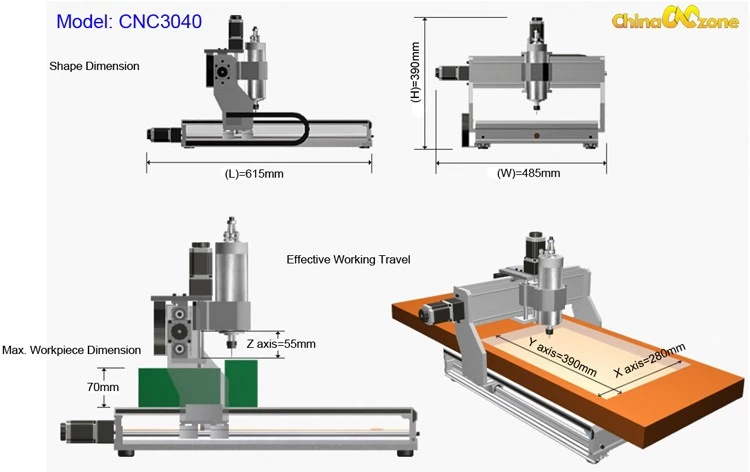 Second,ChinaCNCzone CNC 6040 router, compared with general ones in the market, it has 2200W and 1500W spindle for selection, and with three different controller boxes and what is more, its Z axis working area is high to 150mm and material thickness accept

105mm

.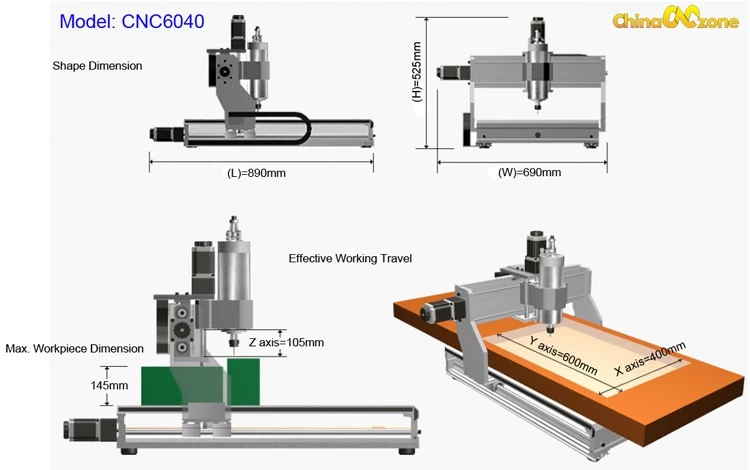 Third, ChinaCNCzone CNC 6090 router, with 2200W and 1500W spindle , three different controller boxes for selection, and what is more, its Z axis working area and accept material thickness both are high to

150mm

.