ChinaCNCzone Official Warranty Policy
ChinaCNCzone
2016-10-19 16:47:46
Before read our official version of Warranties, please kindly note our additional terns:
1.For the mini CNC machine 
not bought from ChinaCNCzone
 or the Agents of ChinaCNCzone, we
can not provide any technical support any more
. 
2.If the product bought from our agent, when contact us, please provide our agents' contact information and your bought ID number. And
the most efficient way is contacting our agent and tells them the issue directly, for most of the technical support, our official agent can handle it locally for you very fastly. 
More details refer to below link: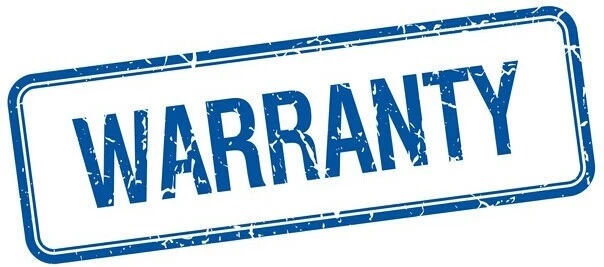 ChinaCNCzone Official Warranty Policy
With ChinaCNCzone warranties, you get not only extensive coverage of your machine, but the best service and support in the industry. All products come standard with the manufacturer's warranty outlined below,

Terms&Condutions of Standard Limited Warranty Program
Your eligible machines conforms to ChinaCNCzone's published specifications, and originally purchased from manufacturer or overseas authorized dealers, subject to the conditions of warranty listed below.

How to obtain service?
Any problems with our mini CNC router machine during the valid warranty period, Contact the ChinaCNCzone directly or authorized dealer who sold you the product to obtain support and attempt to resolve the problem over the phone or on line. 
We will be responsible for any quality problems caused by correct operations and provide replacements of defective component parts for free

.
What are covered?
Duration of warranty is 2 year from date of delivery.
Loyalty has its rewards
As a reward to our loyal customers, we extend warranty from 1 year to 2 year.
Note: Any replacement product or parts installed during the warranty period are warranted for the balance of the original warranty period. ChinaCNCzone own right of disposal for any replaced product or parts.
Whar are not covered?
The following items are expressly excluded from warranty coverage:
● Consumable parts, such as cutters, bits for mini CNC machines
● Without warranty card or any proof.
● Defects related to misuse, abuse, accident, neglect, incorrect operation
● Machines that has refitted or added other functions on your own without permission
● All other defects, failures or damage not considered manufacturing defects.
● The breakdown caused by the manipulation that hasn't follow the requests of the manual. 
● Defects related to service performed by anyone other than a ChinaCNCzone authorized Technician.
● The breakdown or damaged caused by the move or drop. 
● Other events or conditions outside ChinaCNCzone's control, including disasters such as fire, flood, lightning, improper electrical currents, etc.
For any services or component parts provided which are not covered by warranty, or if a claimed defect cannot be identified or replicated during warranty service, You will be billed on a time and materials basis.