The top ten CNC systems in the world
chinacnczone
2020-06-20 10:49:10
1. Japan FANUC CNC system
Japan's FANUC (FANUC) is the world's most powerful enterprise in scientific research, design, manufacturing and sales of CNC systems, with a total number of 4,549 (September 2005 figures) and 1,500 research and design personnel.
(1) The highly reliable PowerMate 0 series is used to control the 2-axis small lathe, replacing the servo system of the stepper motor; it can be equipped with CRT/MDI with clear screen, easy operation, and Chinese display, and can also be equipped with high performance/price ratio DPL/MDI.
(2) Universal CNC 0-D series 0-TD for lathes, 0-MD for milling machines and small machining centers, 0-GCD for cylindrical grinding machines, 0-GSD for surface grinding machines, 0-PD for punching machines . (Provided by WeChat for metal processing)
(3) Full-featured 0-C series 0-TC is used for general lathes, automatic lathes, 0-MC is used for milling machines, drilling machines, machining centers, 0-GCC is used for internal and external cylindrical grinding machines, and 0-GSC is used for Surface grinder, 0-TTC is used for double-tool 4-axis lathe.
(4) High-performance/price ratio 0i series overall software function package, high-speed, high-precision processing, and has a network function. 0i-MB/MA is used for machining center and milling machine, 4 axis 4 linkage; 0i-TB/TA is used for lathe, 4 axis 2 linkage; 0i-mateMA is used for milling machine, 3 axis 3 linkage; 0i-mateTA is used for lathe, 2 axis 2 linkage.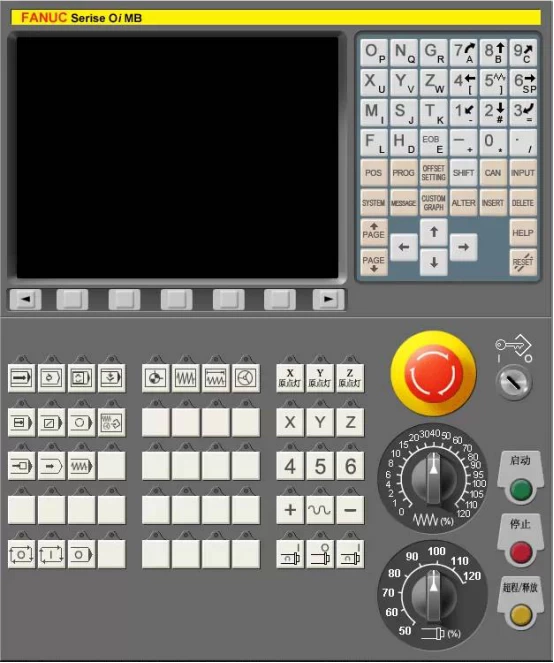 Figure 1. FANUC CNC system
(5) The ultra-small, ultra-thin CNC 16i/18i/21i series control unit with network function is integrated with LCD, with network function and ultra-high-speed serial data communication. Among them FSl6i-MB interpolation, position detection and servo control are in nanometers. 16i maximum controllable 8 axis, 6 axis linkage; 18i maximum controllable 6 axis, 4 axis linkage; 21i maximum controllable 4 axis, 4 axis linkage.
In addition to this, there are CNCL6/18/160/180 series that realize the personalization of machine tools.
2. Germany Siemens CNC system
Siemens is a global leader in the field of electrical and electronic engineering, and its main business is concentrated in the four business areas of industry, energy, medical care, infrastructure and cities. For 140 years, Siemens has unremittingly carried out comprehensive cooperation with China with its innovative technology, excellent solutions and products, and has been widely recognized for its continuous innovation, outstanding quality and reliable reliability. In fiscal year 2011 (October 1, 2010 to September 30, 2011), Siemens' total revenue in China reached 6.39 billion euros (excluding OSRAM and Siemens IT Solutions and Services Group). Today, Siemens has about 30,000 employees in China, and has established 16 R&D centers, 65 operating companies, and 65 regional offices.
The numerical control device of SIEMENS company adopts modular structure design, which is economical. It is equipped with a variety of software on a standard hardware, so that it has a variety of process types to meet the needs of various machine tools, and become a series of products. With the development of microelectronic technology, more and more large-scale integrated circuits (LSI), surface-mount devices (SMC) and advanced processing technology are applied, so the new system has a more compact structure, stronger performance and lower price . Adopt SIMATICS series programmable controller or integrated programmable controller, use SYEP programming language, have rich man-machine dialogue function, and display in multiple languages.
SIEMENS CNC devices mainly include SINUMERIK 3/8/810/820/850/880/805/802/840 series.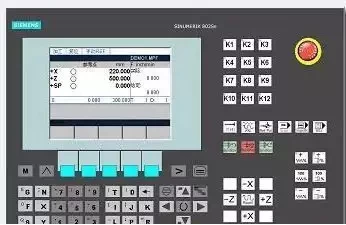 Figure 2. Siemens CNC 840d
3. Japan Mitsubishi CNC system
The total investment of Mitsubishi Electric Automation (China) is USD 20 million. It mainly produces mechanical appliances for power distribution (including low-voltage circuit breakers, electromagnetic switches), electrical processing products (including numerically controlled electrical discharge forming machines, wire-cut electrical discharge machines, laser processing machines), frequency converters, servo system machines, CNC device and its parts, sell self-produced products, and provide related after-sales service.
Mitsubishi CNC systems commonly used in industry are: M700V series; M70V series; M70 series; M60S series; E68 series; E60 series; C6 series; C64 series; C70 series. Among them, the M700V series is a high-end product, a complete nano-control system, high-precision and high-grade processing, supports 5-axis linkage, and can process workpieces with complex surface shapes.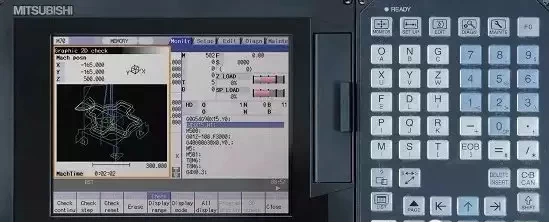 Figure 3. Mitsubishi CNC system
4. Germany HEIDENHAIN CNC system
HEIDENHAIN develops and produces grating rulers, angle encoders, rotary encoders, digital display devices and numerical control systems. HEIDENHAIN products are widely used in machine tools, automated machines, especially in the fields of semiconductor and electronics manufacturing.
Heidenhain's iTNC 530 control system is a general-purpose control system suitable for milling machines, machining centers, or machining processes that require optimized tool path control. It belongs to a high-end CNC system. The data processing time of the system is 8 times faster than the previous TNC series products. The equipped "Fast Ethernet" communication interface can transfer program data at a rate of 100Mbit/s, which is 10 times faster than before. The new program editor has a large size Program editing ability, you can quickly insert and edit information blocks.
Figure 4. Heidenhain iTNC 530 control system
5. German Rexroth CNC system
Bosch Rexroth (Bosch Rexroth) is a combination of the original Bosch Automation Technology Department and the original Rexroth company in 2001, which is wholly owned by the Bosch Group. Bosch Rexroth is a world-renowned transmission and control company. It is a world leader in industrial hydraulics, electronic actuation and control, linear transmission and assembly technology, pneumatic and hydraulic transmission services, and even the hydraulics of mobile machines. The company's registered headquarters is located in Stuttgart, Germany, while the operational headquarters and the head office of the board of directors are located in Lore, Germany. In 2003, the company had sales of 4 billion euros and 25,000 employees.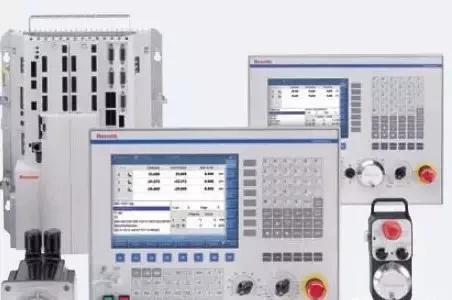 Figure 5. German Rexroth CNC system
6. French NUM CNC system
The world's leading manufacturer of automation systems --- Schneider Automation is one of the world's largest suppliers of automation equipment, specializing in the development and research of CNC numerical control systems, NUM is a famous international company in France, specializing in CNC numerical control System development and research is a subsidiary of Schneider Electric and the second largest supplier of CNC systems in Europe. The main products are: NUM1020/1040, NUM1020M, NUM1020T, NUM1040M, NUM1040T, NUM1060, NUM1050, NUM drive and motor.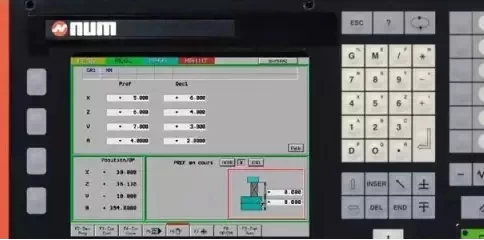 Figure 6. France NUM CNC system
7. Spain FAGOR CNC system
FAGOR AUTOMATION is a professional manufacturer of world-renowned CNC systems (CNC), digital displays (DRO) and grating measurement systems. Fagor is a subsidiary of the Spanish Mondragon Group. Founded in 1972, Fagor focuses on the development of machine tool automation. Its products include CNC systems, servo drives/motors/spindle systems, grating scales, rotary encoders and High-resolution high-precision angle encoders, digital display meters and other products.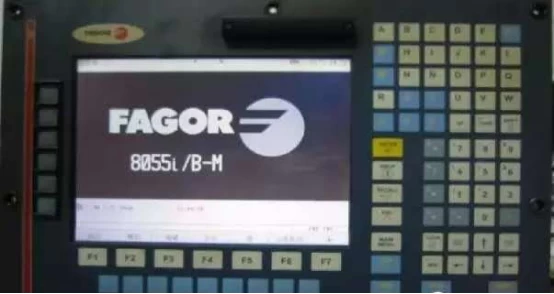 Figure 7. Spain FAGOR CNC system
8. Japan MAZAK CNC system
Yamazaki Mazak Company was established in 1919, mainly producing CNC lathes, compound turning and milling machining centers, vertical machining centers, horizontal machining centers, CNC laser systems, FMS flexible production systems, CAD/CAM systems, CNC devices and production support Software etc.
Mazatrol Fusion 640 CNC system uses CNC and PC fusion technology for the first time in the world, and realizes the networked and intelligent functions of the CNC system. The CNC system is directly connected to the Internet, and you can receive the 24-hour online online maintenance service provided by Little Giant Machine Tool Co., Ltd.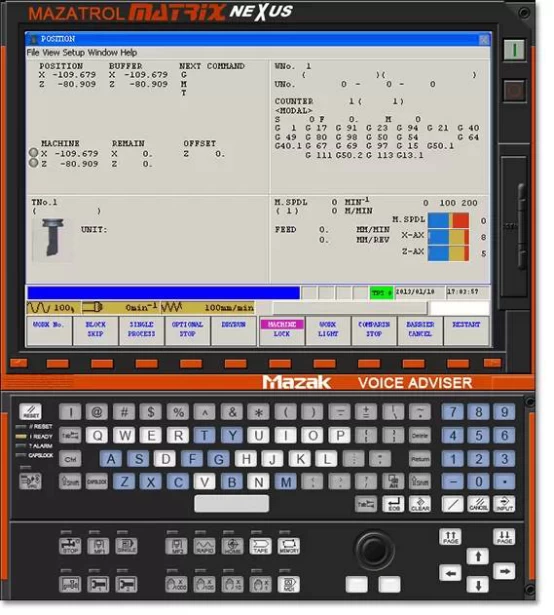 Figure 8. Japan MAZAK CNC system
9. Huazhong CNC
The numerical control device with independent intellectual property rights of Huazhong CNC has formed a series of products with three grades of high, medium and low. The new products of Huazhong 8 series high-end CNC systems have been developed. There have been dozens of sets of high-end CNCs listed in major national special projects. Machine tool supporting application; the performance index of the servo drive and spindle drive device with independent intellectual property rights has reached the international advanced level.
The HNC-848 numerical control device product is an all-digital bus-type high-end numerical control device. It aims at foreign high-end numerical control systems. It adopts a dual CPU module upper and lower computer structure, a modular, open architecture, and is based on the NCUC industrial field bus technology with independent intellectual property rights. . It has the functions of multi-channel control technology, five-axis machining, high-speed and high-precision, turning and milling composite, synchronous control and other high-end CNC systems. It uses a 15" LCD screen. It is mainly used in high-speed, high-precision, multi-axis, multi-channel vertical , Horizontal machining center, turning-milling compound, 5-axis gantry machine tool, etc.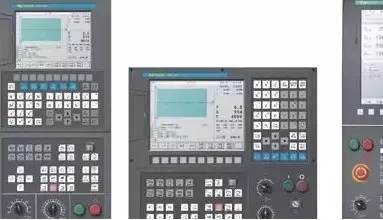 Figure 9. Central China Type 8 all-digital bus-type high-end CNC system
10. Guangzhou CNC
One of the 20 key equipment manufacturing enterprises in Guangdong Province, and the undertaking enterprise of the National 863 Key Project "Support Technology for Industrialization of Mid-range CNC System". The main business includes: CNC system, servo drive, servo motor R&D and production, CNC machine tool chain marketing, machine tool CNC engineering, industrial robot, precision CNC injection molding machine development, etc. Guangzhou CNC has CNC systems in many fields such as lathe CNC system, drilling and milling machine CNC system, machining center CNC system, grinding machine CNC system and so on. Among them, the GSK27 system uses multi-processors to achieve nm-level control; humanized human-computer interaction interface, menus can be configured, designed according to ergonomics, and more in line with the processing habits of operators; the use of open software platform can easily communicate with third-party software Connection; high-performance hardware supports up to 8 channels, 64-axis control.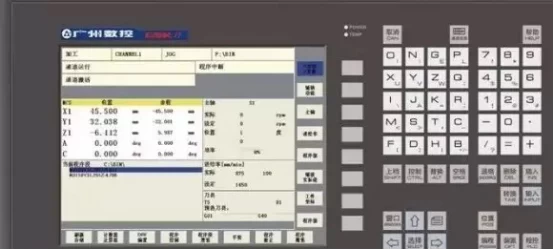 Figure 10. Guangzhou CNC GSK27